Preventive Care and Education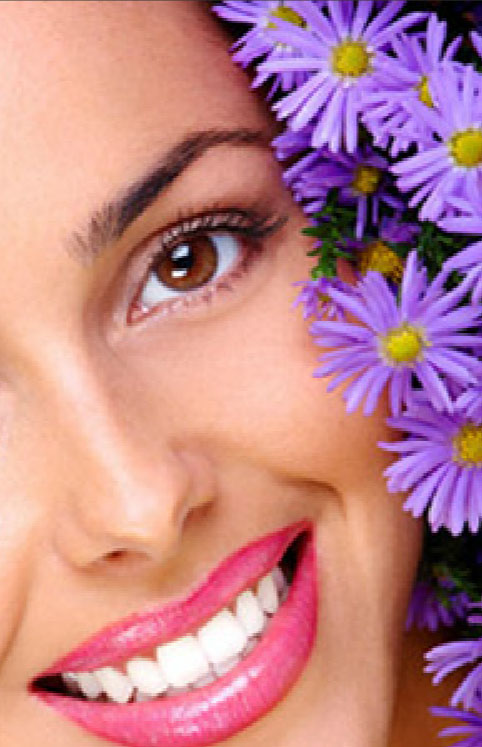 We believe in the concept of preventive care and education when it comes to optimal dental health. Our goal is to provide "dental health care" rather than "disease care," which is why our practice places so much emphasis on thorough oral examinations. We understand that routine cleanings, flossing, sealants, and fluoride are very important factors in preventing dental disease. We focus not only on the beauty of your smile, but your overall health as well. Reviewing your medical history at each visit helps us stay informed about your medical health and any issues that may be relative to your dental health.
Oral Hygiene Care and Education Consultation
We consider this visit extremely important in informing the patient of his or her specific oral needs. You will receive a thorough cleaning, as well as information on brushing and flossing and how to care for your teeth and gums properly at home. Ultrasonic technology may be used for some patients in periodontal therapy. These ultra-slim tips enable the removal of plaque and bacteria along with traditional hand instruments. Irrigation with bacterial rinses will also aid in the healing of tissue and helps remove harmful bacteria below the gum line.
Patients with coffee, tea or smoke stains benefit from the use of our Prophy Jet – a minty baking soda spray. This mild tasting cleansing spray is used to easily remove unsightly stains.
After this visit you will be placed on a 3, 4, or 6 month maintenance schedule. Preventive dentistry is the best dentistry, but it is often overlooked or postponed. For your convenience, we offer advanced scheduling of these appointments. If you think you might be overdue for this important service, please call us.
For your Family
We treat patients ages 2 to 102. If you are seeking treatment for your child, the American Dental Association encourages children to visit the dentist around age two. We have found this very valuable in acclimating children with good oral hygiene habits, as well as identifying existing or potential problems early. We also use these early visits to educate parents in the care of their children's teeth. Unlike most offices, we do permit the parent to accompany their child to the treatment area on the first visit if necessary. We do request on subsequent visits, that parents wait in our reception area.
For Your Good Health
This office takes infection control seriously. Since the opening of our practice we have followed strict infection control guidelines. We use barrier protection: masks, eyeglasses, gloves and other coverings to prevent any possible transfer of infectious agents between staff and patients. Our office is also equipped with the most sophisticated instrument sterilization systems available today. After each use, instruments undergo a rigorous sterilization process, beginning with a germ killing chemical bath and ending in the Autoclave, a pressurized heat sterilization device. In addition, we treat surfaces, equipment and items touched by us or patients with a strong disinfectant to kill infectious micro-organisms.
All standards recommended by the American Dental Association (ADA), the Occupational Safety and Health Administration (OSHA), and the Center for Disease Control (CDC) are also adhered to as well.
We want you to be aware of our efforts in providing a safe dental care environment. We are proud of our hygienic procedures and are confident you will agree that they provide the peace of mind you deserve.